IMail Server Solutions
Many of the companies that have relied on outsourced email hosting to provide their messaging needs are now looking to IMail Server as their overall messaging solution. IMail Server delivers the communication tools that small and mid-sized businesses need, without the overhead of enterprise systems. IMail provides solid, scalable, standards-based email service with available carrier-grade protection from spam and viruses, plus secure instant messaging and shared Outlook folders.
Business messaging is growing from nearly 1.4 billion mailboxes in 2006, to over 2.5 billion projected mailboxes in 2010. Major driving factors are regulatory compliance (archiving) and managed hosting. IMail Server is committed to be on the forefront of these technologies. Put our secure, reliable, and versatile messaging products to work for you.
Small Business Solutions: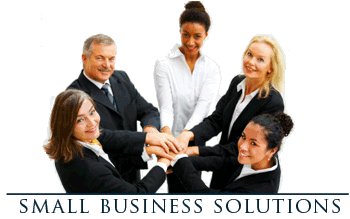 Email is the most widely used business application available on the Internet but its use also represents significant risks to an organization in the form of impact to business continuity, loss of confidential information, legal exposure and failure to enforce regulatory compliance, all of which can have significant financial implications.
IMail Server provides a highly effective and integrated set of reliable, versatile, scalable products to protect and control email communications so that our customers can use this business-critical tool safely and productively.
Forget the hassles, headaches and expense of maintaining your own enterprise-class server. Instead, enjoy ease-of-use service, easy-to-use functionality, advanced security, and much more. With IMail Server, you'll get the tools and administrative control you need for hassle-free business communications.
Steven Narro, CIO of Next Generation Technology, explains it this way, "When we're working on a solution for a customer, we want to deliver it fast, and we want it to be perfect, so we always work late here and don't want to add to our workload by dealing with spam. That's why I think IMail Server is such a terrific product. It meets all the requirements that are at the top of everyone's product evaluation criteria checklist: low cost, low maintenance, and ease of use. I simply do not have the time, or desire, to be concerned about whether business-critical applications are operational; I just want them to work. With IMail Server, I set it and forget it. It runs day in and day out. IMail Server is bulletproof."
Financial Solutions: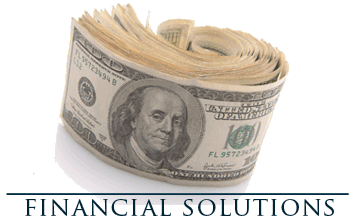 Prior to the electronic age, financial institutions primarily relied upon the postal server to communicate with customers and most intra-office communications took place over the phone or in person. Customer records were addressed in an envelope and then sealed. Once mailed, financial institutions put their trust in delivery personnel to maintain their customer's confidential records. While these traditional methods seem reliable, customers now expect to have real time access to their records. This makes the envelope and stamp method slightly antiquated.
Today, financial institutions rely upon a variety of communication channels to transmit their customer's information quickly, reliably, and securely. However, with the technology evolution comes a host of security challenges and regulatory compliance issues to which financial institutions must respond. IMail Server has dedicated resources to ensure that all financial transmissions remain secure and reliable.
IMail Server provides a proven messaging solution. We offer a suite of solutions that enable financial institutions to deliver sensitive information securely and electronically to maintain the confidentiality of all nonpublic information.
Mr. Shen Hongming, Vice President of Samsung OpenTide said, "Ipswitch IMail Server not only satisfies our requirements in terms of functions and features, but also provide Samsung OpenTide with significant business advantages, primarily in our lower ownership costs and higher customer satisfaction rates. As a result, our business scale has doubled."
Health Care Solutions:
Email communication is a key resource for the healthcare industry. Email is used as a communication tool to pass information between patients and healthcare providers, between doctors and patients, between hospitals and test service laboratories between peripheral service providers and the main care organizations.
Health care organizations depend upon timely and accurate information. As organizations move to online methods for document exchange, most realize the necessity to protect patient information without compromising its availability to health care personnel who need it. It's a difficult challenge to balance the need for accessibility with security.
Even more so with the release of HIPAA regulations, health care organizations must act to put sufficient safeguards in place. Communicating with patients, providers, business associates, or other health care organizations over the Internet without appropriate protections will be considered non-compliant, subjecting the organization to unnecessary financial risks and reduced patient trust.
IMail Server has over 15 years of experience in delivering secure, reliable, standards-based messaging solutions while making available premium anit-spam and anti-virus protection. Let IMail Server help your healthcare organization address the ever-evolving attacks that can decrease your overall productivity.
Government Solutions:

Government agencies face specific obstacles when it comes to email security. Agency communications often include email that is sent externally among various government organizations as well as the general public. Regulatory compliance initiatives such as the Health Insurance Portability and Accountability Act (HIPAA), the Sarbanes-Oxley Act (SOX), the Gramm-Leach-Bliley Act (GLB), 21 CFR 11, and the National Credit Union Administration (NCUA) data security regulations place a number of specialized requirements on governmental information handling practices, with a direct impact on the operation of email messaging systems.
IMail Server has over 15 years of experience in delivering secure, reliable, standards-based messaging solutions while making available premium anti-spam and anti-virus protection. Let IMail Server assist your government agency in providing the required email security solutions to reduce cost and complexity and keep critical email safe and accessible.
Education Solutions: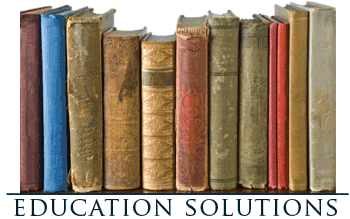 The complex and demanding policy needs of the educational sector translate into a wide range of specific email security requirements. These needs relate to the size of academic organizations and the unique requirements of their users: students of various ages, faculty and administrative staff. The challenge is providing a safe working and learning environment for all users. Educators are in a unique position in their legal obligations to safeguard the health and welfare of their students. Failure to prevent them from exposure to illegal or inappropriate content can have devastating consequences both in legal action and in loss of professional reputation. With our high-performance security solutions, you can maximize your investment in your messaging infrastructure, give it stability to handle increased email volume, and meet the freedom to information obligations with respect to data transmission in educational institutions.
Peter Symonds College in Winchester, UK, is the largest sixth form college in the country and has been flying high in the government league tables since its inception - ranking an impressive third in the A level results league for the south of England in 1999. This success is attributed, in part, to the pioneering approach taken towards IT in education and, as Charles Parish, director of IT at Peter Symonds' College explained, Ipswitch's award winning e-mail server IMail has played a central role in the college's success. "Providing more than 2,000 full-time students and 140 teachers with effective and reliable computer and Internet access was a major challenge for the IT team," explained Parish who is a full time IT appointment, demonstrating the college's commitment and belief to the role of IT in education. "One key challenge was the roll out of full email access to the staff and a test group of students, a role that has been ably filled by Ipswitch's IMail Server."
Non-Profit Solutions: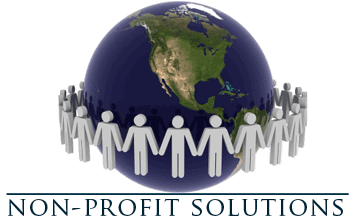 Non-profit organizations are active in a wide range of areas, including the environment, humanitarian aid, animal protection, education, the arts, social issues, charities, early childhood education, health care, politics, religion, research, sports or other endeavors. Non-profits are generally regulated by the Federal government in their practices and almost always very conscientious about their fiscal responsibilities. As such, IMail Server offers a low-cost alternative to comparable enterprise systems.
When Presbyterian Homes decided to rollout new email services for its 75 end-users, the organization faced a clear challenge: find a low-cost email solution that users and administrators could adapt to quickly.
"Many users did not have experience with corporate email," said Carl Waterhouse, Chief Information Officer for Presbyterian Homes. "We needed an intuitive solution they could learn easily. We also wanted to find an email solution easy to administer so we would not have to allocate an exorbitant amount of staff time."
"I worked with IMail Server at a previous company, so I already knew just how easy it was to administer and how easy it was for users to learn," Waterhouse said. She also knew IMail Server would save Presbyterian Homes a considerable amount of money. "IMail Server costs about 10-percent of the up front cost of Microsoft Exchange," Waterhouse said. "On an on-going basis, the hidden costs are much less too in terms of the amount of administration time and learning by end users."
Mobile Business Solutions: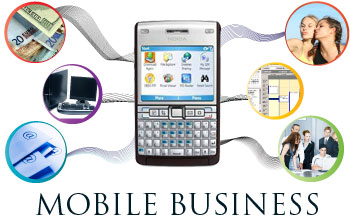 Today, the term "in the office" has taken on a new meaning. If you are one of many organizations forced to juggle a variety of daily functions, you understand the importance of managing information and communication even when you are outside the traditional office setting. Many of your employees spend much of their time in the field, visiting clients and closing sales, and that means your important business transactions now occur anywhere between the hotel and airport or from virtually any remote location. It is those situations that often require quick access to up to date information. No one understands better than you how critical timing is when making a sale or responding to the needs of your customer.
IMail's mobile synchronization keeps you connected to your email, calendar, and contacts with the familiar Outlook features you know from your PC. With mobile synchronization and push email your employees can meet immediate demands and be as productive with their mobile devices as they are in their traditional office. Updates are pushed over the air to your supported mobile phone as soon as the new content is made available. With IMail Mobile, your information finds your mobile device wherever you are so you never again miss messages while you are on the go!
Mobile access with push email has become a critical tool for business life. What better way to keep your company connected while maintaining a competitive edge? With IMail's easy to use features there is no better time than now to complete your messaging solutions with push email.